The name is SQD Athletica – and if you haven't yet seen the kit, chances are you soon will.
Brisbane born and bred, the brand's first-release cycling kit is inspired by South East Queensland and Northern New South Wales – the lifestyle connection is evident across not just their marketing, but the ethos behind the brand. We recently spoke with Chris Loock, of SQD Athletica, who told us the idea is to relate quality apparel back to the consumer.
"We're an Australian brand starting off in Queensland," Chris said. "We've got some beautiful landscapes and we want to bring that out in the quality gear we're presenting."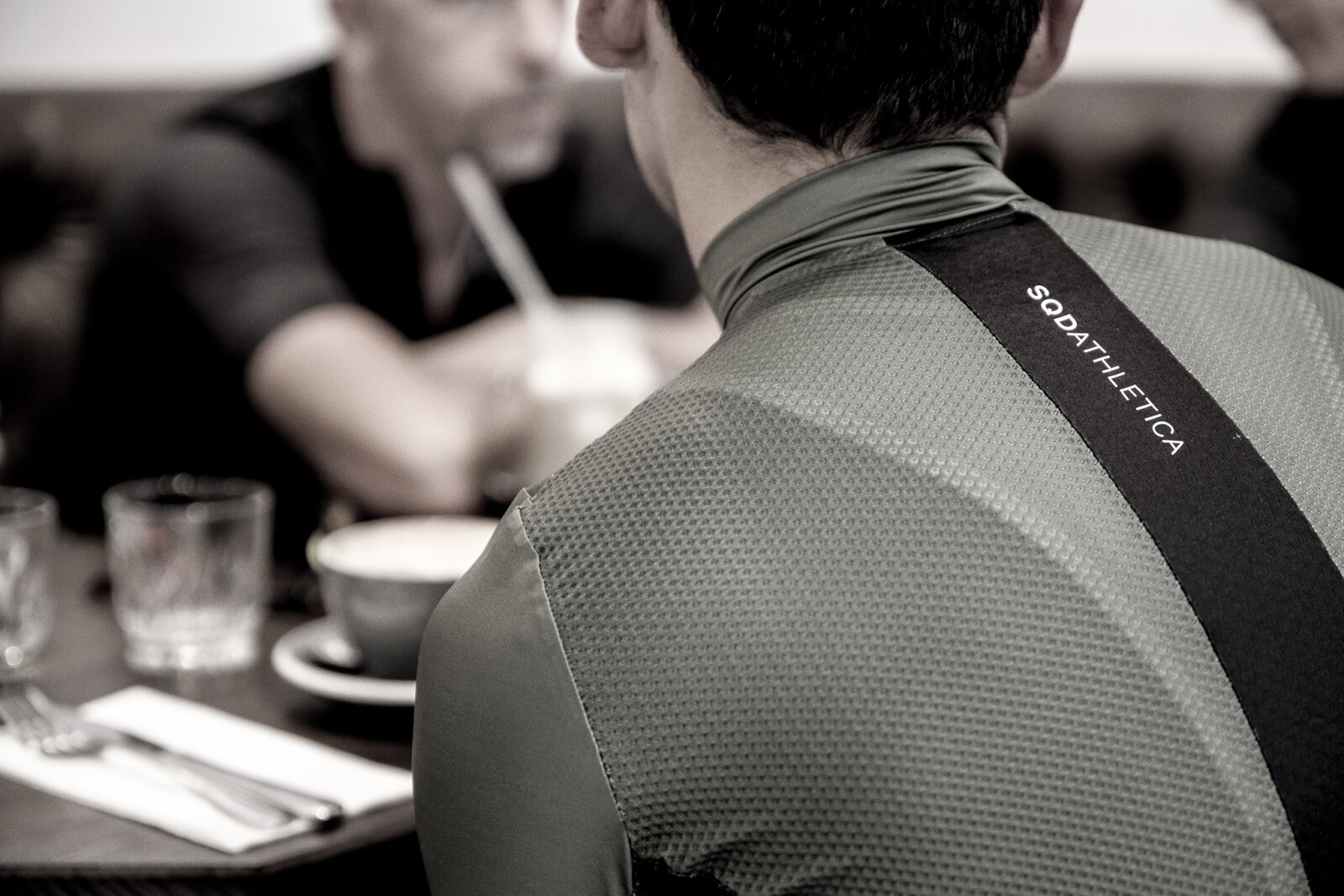 Refined, serious & stylish, SQD Athletica pride themselves on a distinct lack of branding and highly-visible logos. Yes the jerseys make a statement, but in a subtle, 'less is more' type of way.
"All the cycling gear out there is quite heavily branded," Chris continued. "We thought it would be a good idea to simplify it – riders don't have to look like they've been stickered up with 100 logos – we are trying to go with simplicity and style. That's also seen in our lifestyle and active wear products. Our colour palette is earthy and that theme expands over our whole range."
Unique Approach
Preferring to "go against the grain", Chris said the company aim was to stand alone and remain unique.
"I guess we are going against the grain. We don't want to be like everyone else – we want to be distinctive and differentiate from everyone else out," he said.
With SQD Athletica's flagship store at Pacific Fair on the Gold Coast, Chris explained how the company's debut cycling campaign was based around the Gold Coast and the region's glorious hinterland roads.
"The guys in the video are from the Gold Coast Cycling Club," he said.
"The story we are trying to tell is our brand is about the everyday guy. Its about keeping the balance – the rider who is juggling work, life, family and time for themselves – or with their mates out riding."
Four Pillars Of Success
"Our brand's centred around four pillars," Chris said.
"The first is style – through what your wearing and appearance. The second one is being active – making sure you get out there and do some excercise. The third factor is community – what we want to do is connect like-minded people. For example we reached out to the Gold Coast Cycling Club because we want real people to tell our story,"
"The fourth and final factor is eating – it's all centred around food. Obviously you eat well most of the time but it's important to treat ourself to a beer or burger with mates. Too much of a good thing isn't good, but it's all about balance."
Chris said SQD Athletica's aim is to promote and encourage a more balanced way of life.
"If you can get all four factors balanced you're going to have a pretty good life and that's what we are promoting as a brand," he said.
SQD Athletica have Strore at Gold Coast, two stores in Brisbane – one in Fortitude Valley and one at Westfield Carindale. All products are also available via their website.