Italian brand Bianchi have launched three new high-end road bikes, the Oltre RC, Oltre Pro and Oltre taking over from the XR4 Oltre as the company's top race offerings.
Dubbed by Bianchi as a 'Hyperbike', the new Oltre range feature a split handlebar system similar to the Cervelo S5 system, and Formula 1 style vents known as 'Air Deflectors' on the head tube.
"We designed and integrated Air Deflectors into the sides of the head tube, thus channelling airflow and creating a low-pressure zone at the rear of the tube," said a Bianchi representative.
"The action of the deflectors complements the performance of the new aero cockpit, which generates low-pressure air vortices directed towards the legs of the moving athlete through a centrally located hole."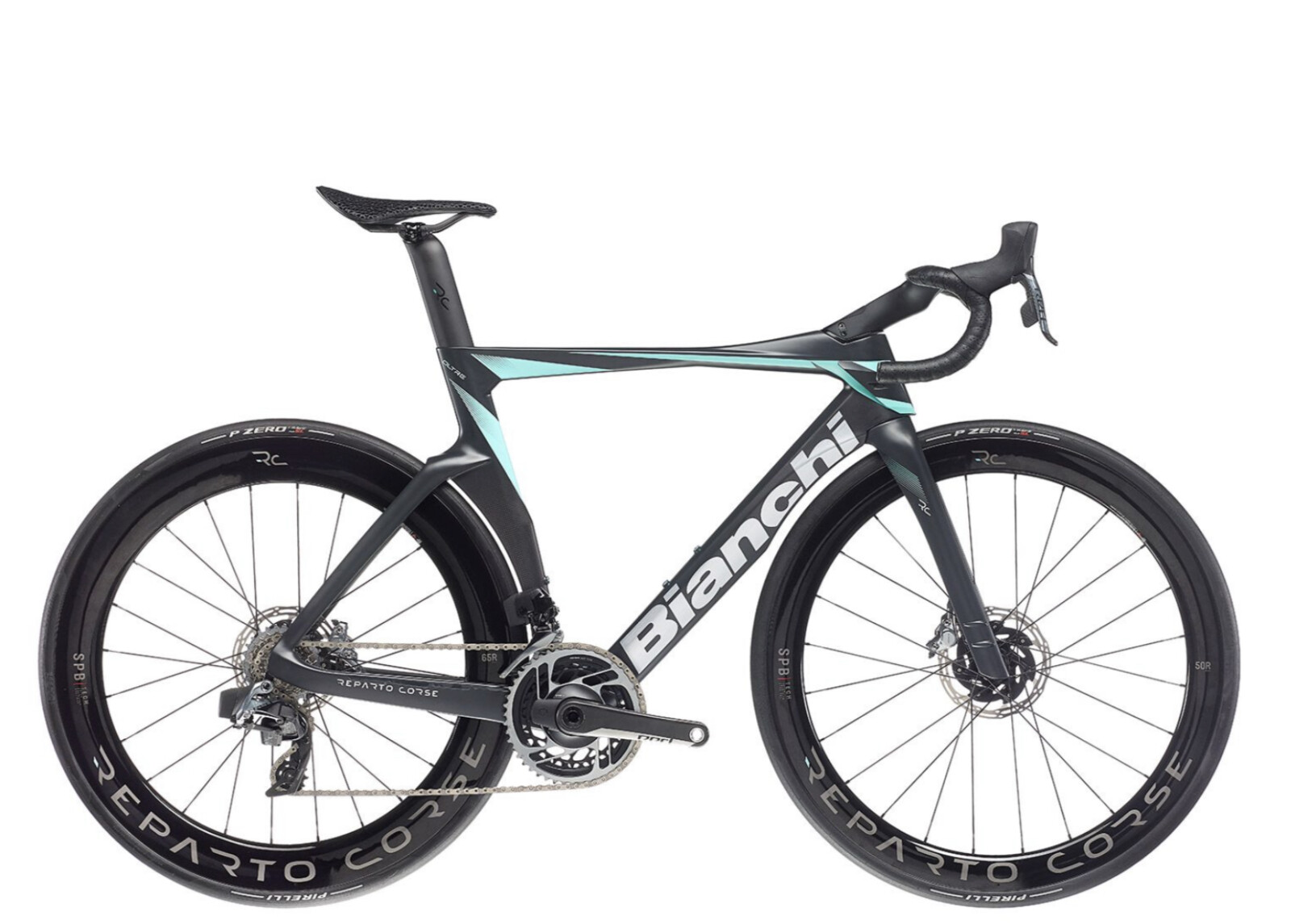 Bianchi say that compared to the previous Oltre XR4 the new RC saves 17 watts at 50km/h. It is said to gain 45 seconds over a distance of 40km with a power output of 250 watts/h.
Other than the futuristic frameset, the bike features a new 3D printed saddle similar to Fizik's Adaptive range.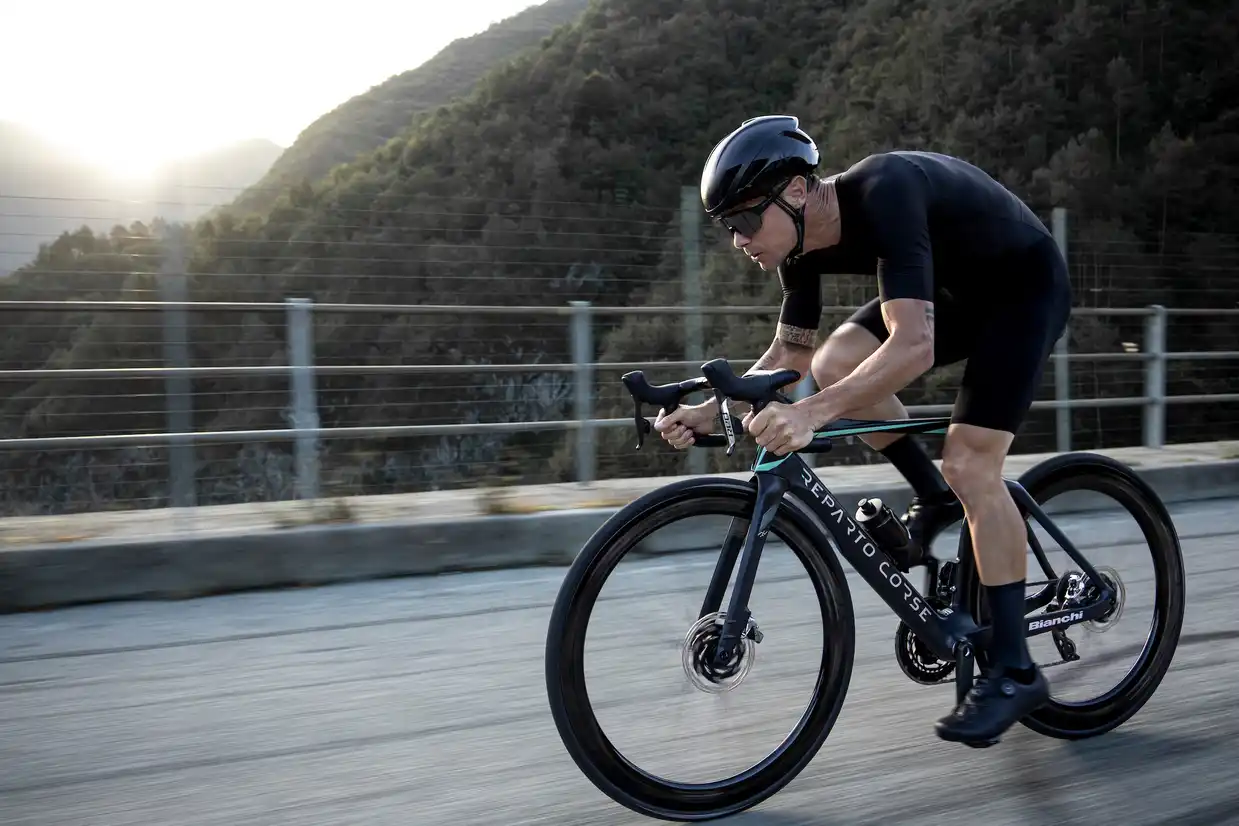 Bianchi say "The RC139 Carbon Air saddle features a pad developed with 3D technology, and a weight of just 168g, which allows the athlete to maintain an aerodynamic position even over long distances without sacrificing the best ergonomics."
The Bianchi Oltre RC frame is claimed to weigh 915g in a size 55cm, with a 420g fork. The overall weight of the top model in size 55 is 6.85kg.
To the price, and the top model is listed on the Bianchi website at $24,999 with various model derivatives ranging down to $8,749.
Pricing
An earlier version of this article stated the list price for the top model as being just under $30,000. This was correct at time of launch, however Bianchi informed Bicycling Australia 'a glitch from the system calculating prices from Europe has now been fixed'. The top model will be $24,599 in Australia.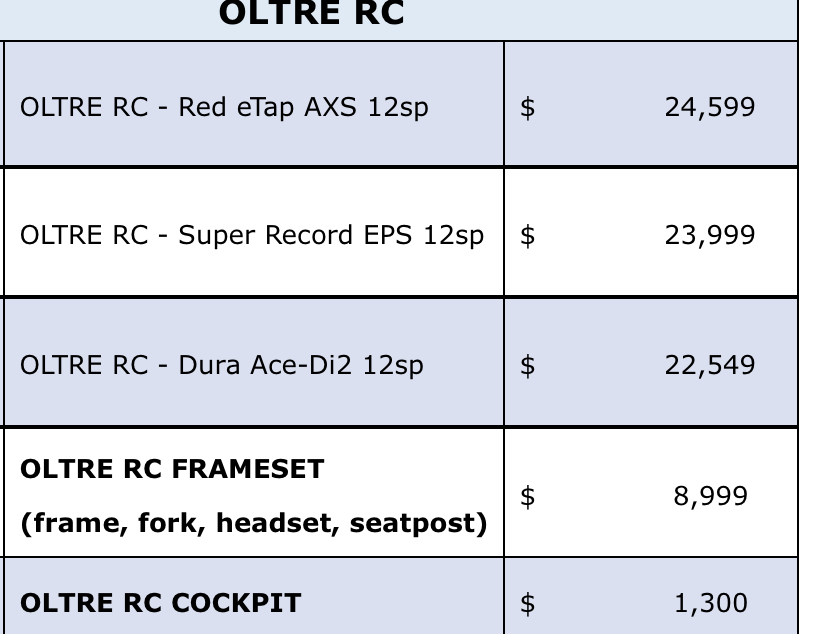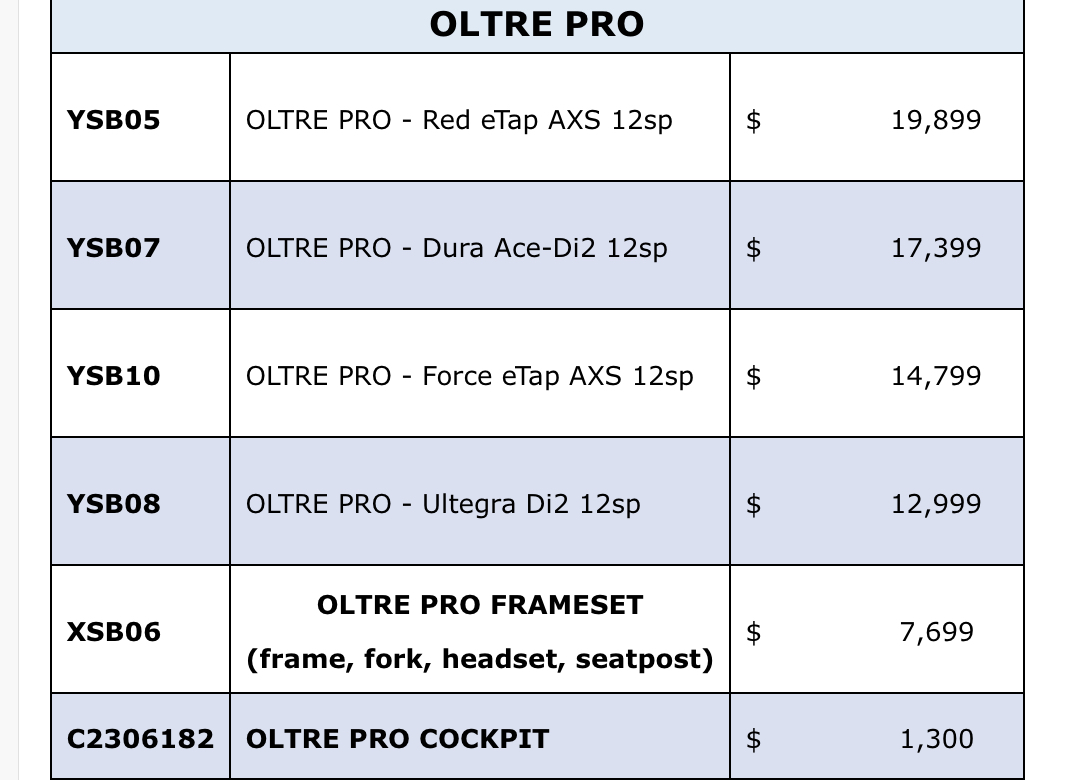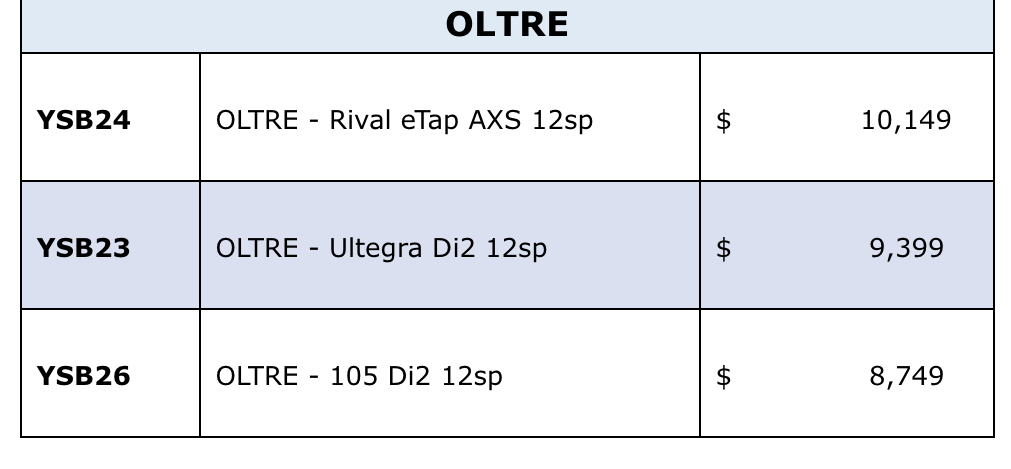 Your thoughts? Have Your Say Below.