One of the year's most fascinating international one-day events, the Taiwan King of Mountain Challenge was recently held with hundreds of riders participating in the gruelling race.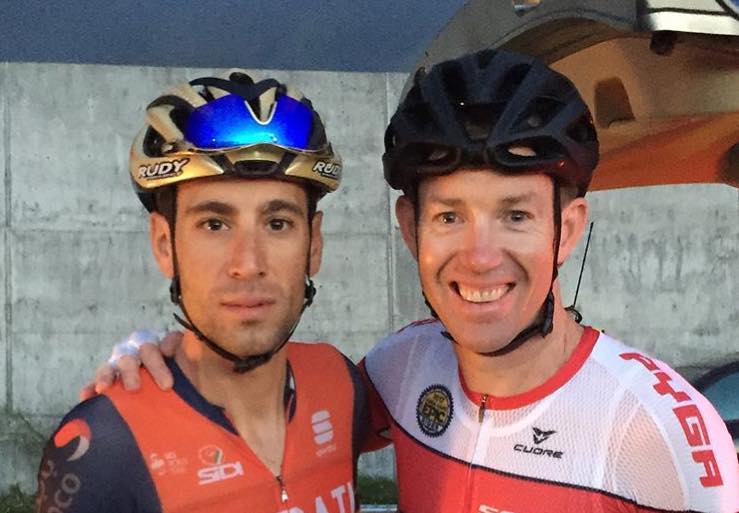 From big name professionals such as Vincenzo Nibali to Australia's Carlee Taylor and even Australian Tour de France Winner Cadel Evans, men and women covered the same 105km course that started at sea level and climbed a total of 5,600m to the finish line an altitude of 3275 meters.
Move Over Cadel
Cadel wasn't the only Aussie to do put in a standout effort at the Taiwan KOM, another Evans also finished incredibly well.
Many may know of Dave Evans, OEM Manager for SRAM Australia, New Zealand and South Africa. He's an absolute gun on the bike and somehow managed to fit the 2017 Taiwan KOM around his busy family, work, racing and recreational riding schedule.
Incorporating the gruelling cycling event into a work trip to Taiwan – after racing in Sydney a few days before and riding the legendary 4-Gorges days later – we spoke with the uber-energetic Evans as he was waiting to board a flight to Melbourne.
We started by asking how he prepared for the event, how it felt to ride alongside some of the true greats of the sport and how he pulled up after more than 5000m of climbing.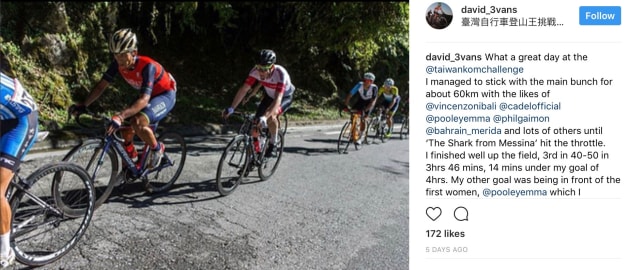 It's the sort of hill that's very difficult to train for
"I didn't really do any specific training for it," said 47-year-old Evans. "Actually I had a pretty average winter with illness and the flu. I knew I was fit having been recently racing Heffron Park and local club events in Sydney. And the fact it's the sort of hill that's very difficult to train for," he added with a laugh.
"It was a matter holding 250 watts for 3 hours," Evans continued. "That may not sound like a lot but it sure is when you're cycling to 3300 meters. Over 2000 you start to feel the altitude then over 3000 it's really up there – at that altitude it's solid power."
Third In His Age Group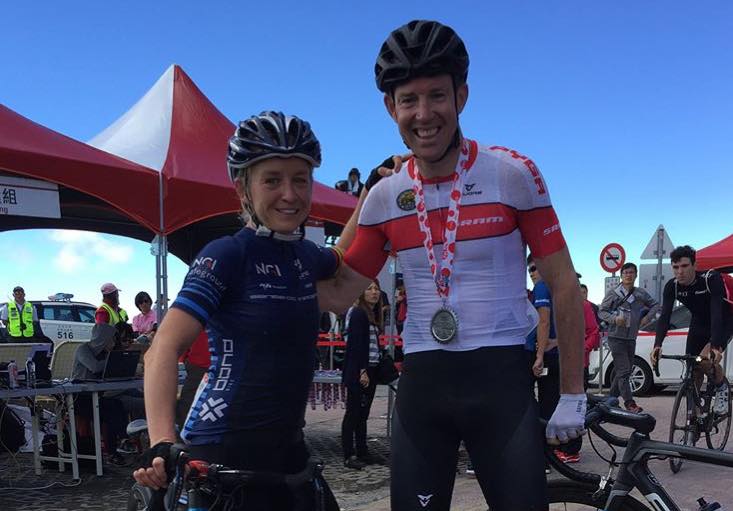 Solid power indeed, Dave Evans finished 28th overall in 3hrs 46minutes. By way of reference overall winner Vincenzo Nibali completed the course in a record time of 3hrs 19 minutes while fellow former Tour de France winner Cadel Evans' time was 3hrs 34 minutes. First female to the finish line was Emma Pooley in 3 hours 52 minutes – a course record for women. Dave Evans finished 3rd in 40-50yo division, well under his goal of 4 hours.
"It was fantastic riding with seasoned pros and the best in the world and having the girls in there as well," Dave Evans said.
"Nibali said it was the toughest thing he's ever done hill wise – the last 10km was really hard, I was suffering when it hit up to 27 percent. It felt like it went on forever."
Gearing Choice
Gearing wise he ran a semi compact 52/36 on the front and 11/32 on the back, with the new SRAM Red Etap wifli rear derailleur.
"I used that 32 in that last 12km, and used it heavily," he said.
"Nutrition wise I had three gels and started with 2x bidons of gatorade or whatever … I had 5 bottles of water and three gels for the whole ride."
And what did Dave do after the ride?
"I flew out at 11pm that night and was back in Sydney the next morning," he said.
"Upon arrival I went for a light ride to Heffron, then did the Four Gorges with mates on Sunday."
Thumbs Up For Cycling Taiwan
A regular visitor to Taiwan, Evans said it's a great place to ride bikes.
"It's probably one of my favourite places in the world to ride. It feels so much safer than Australia. I ride there every year when I go for work and love it."
Evans said the Taiwan KOM was definitely an event to add to the bucket list.
"I'd highly recommend it … especially if you like going up hill," he said.
You can see the Taiwan KOM action here. https://www.youtube.com/watch?v=XgyopaTNjHo&feature=youtu.be