From virtually opposite points across Australia, to an ever-growing list of dream destinations around the world, the owners of a humble cycling touring company are making huge inroads into the burgeoning bike holiday industry.

Introducing Richard & Jo Marshall, the relatively new owners of AllTrails Bicycle Tours, a company established just on 20 years ago by industry pioneers Phil and Susan McDonald.

Having taken the reigns of their dream business during 2016, Richard and Jo are passionate adventurers, natural hosts and mad-keen cyclists. We recently spoke with the couple along with AllTrails Operations manager Midge Bateup.
Long Distance Touring By Bike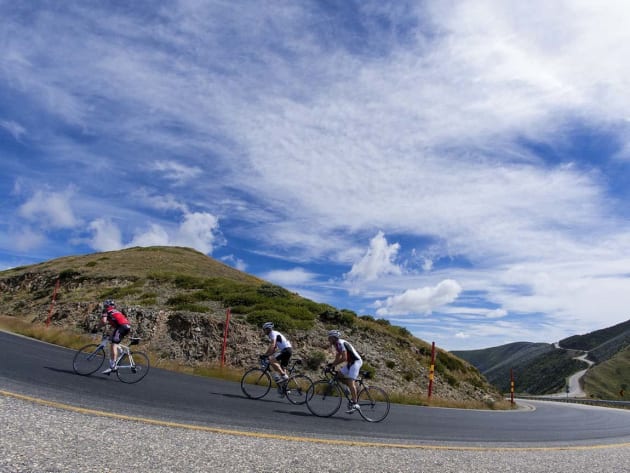 With a focus on long-distance, multi-day, fully-supported cycling tours, Richard said he is proud to continue the legacy and high standard of customer service set by business founders the McDonalds'.

"Susan, I believe, was a client on Phil's very first trip," Richard told us.
"They got married, became business partners and the rest is history," he said with a laugh.

"Phil was never afraid to push the boundaries and limits with his tours – he actually has the record for most kilometres on a penny farthing. He's a pretty adventurous character," he added.
Smooth Sailing At AllTrails
With Richard's background in logistics and Jo's previous occupation in coordination and logistics, taking over AllTrails has proven to be a natural fit for the customer-focussed couple. Add Midge to the equation and you have an expert and professional team with a solid reputation.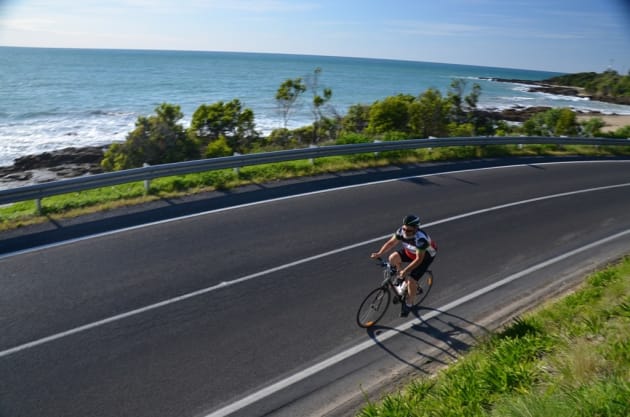 "The three of us compliment each other, it really works very well," said Richard as he started to explain his passion for cycling holidays and AllTrails.

"I'd been keeping my eye on career options and I came across an advertisement for 'a leading Australian bicycle touring company'. I knew exactly who it was – it was meant to be," he said.

"What pleased me the most about the opportunity was to become a key part of the AllTrails community – Our cyclists really enjoy others company, they all have so much in common – there's real camaraderie among our clients."

With logistics critical and safety a key priority, Richard said Midge works tirelessly in fine-tuning itineraries and schedules.

"We offer full support – pre-planning, mechanical, encouragement, and of course safety which is our top priority. We have a vehicle up front and one at the back – we speak to truck drivers on the two-way for example, and let them know there are riders coming – and our clients know and love this."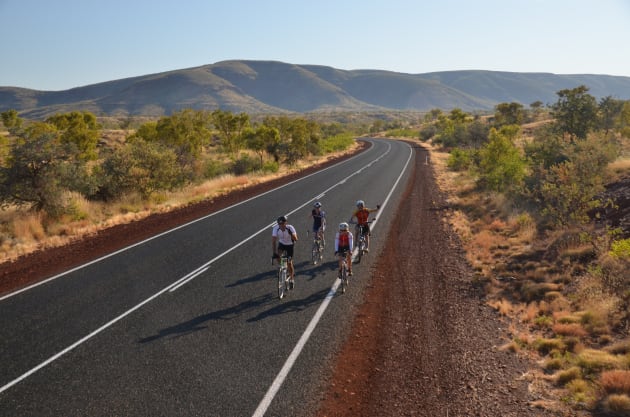 Return business is critical to the success of any business and for AllTrails this is no different.

"Between 50 and 75% of our riders on each and every trip have previously ridden with us," said Richard. "Our people spread the word for us and that's a massive asset," he added.

Clients from across Australia and around the world have joined the various trips run each year with a growing number of overseas visitors keen to cycle 'DownUnder'.

"The international visitors know that a bike is the best way to see Australia," he said. "We've had guests from the US, UK, and a couple from Singapore recently – they travelled on a tandem."
Venice To Paris By Bike
With ride options all across the nation, AllTrails international trips are also becoming more popular each year. "This year we are doing a 28-day ride from Venice to Paris," said Richard.

"We've broken that up into two 2-week stages – Venice to Constance then Constance to Paris. We'll go through the Dolomites, there are rest days / optional rest days, loop rides – there are a lot of options there for riders of a range of abilities. The ride finishes in Paris the day before the Tour de France arrives – they'll be there to see the pros come in."

With around 12 domestic trips trips per year, Richard said the Great Ocean Road remains one of the most popular options.
"We also have a fair amount of riders keen to experience outback Australia," he said.
"We do the Great Ocean Road every year – we do that one so it runs into the final day of the Around the Bay Ride."

"They enjoy three days riding as a small group then the final day as that small group among 10,000 riders in the mass participation ride."

This is the first article in a two-part series on AllTrails Bicycle Tours. In part two we will look at exciting touring options in Victoria and Western Australia.