While we southerners blow the ice from our frosty cranks, the folks from Noosa are revelling in balmy weather and almost perfect riding conditions. After a recent visit I was surprised by how attractive life in Noosa really is.
The weather is superb and the scenery is magnificent. Even the road surfaces are pristine! It's no wonder that so many tri-athletes and Iron Man pro's live there. I'm jealous, and frankly it's just too good to ignore for keen cyclists! So I planned to spend some time on the bike to escape the Sydney winter blues (yes it's been a wet and windy old winter), and experience for myself just how good Noosa life can be.
The flight from Sydney is a mere 1 hour and 30 minutes, and thanks to Jetstar it's not expensive at this time of year…and importantly for me it was out of the busy school holiday period. Stepping off the plane I was stunned by the very welcome temperature difference (a perfect 24 degrees), which coming from Sydney or Victoria is just the tonic to lift the winter spirits and shake off the chilly doom and gloom!
A quick 25 minutes via cab or hire car will take you to Noosa's main hub; Hastings Street which is the capital for fine living and dining…and I might add shopping! In no time at all you can be enjoying a fine meal or a great coffee, and with the sun beaming its glorious positive energy it's hard resist the urge to go for a ride!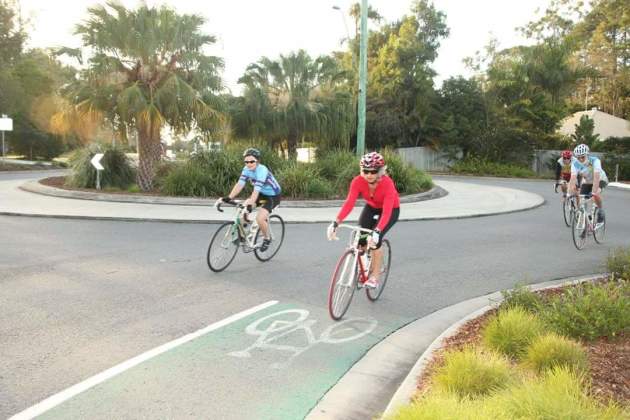 I flew in without my bike, which is fine as it's so easy to hire a good quality roadie in Noosa. I had heard great things about Bike On run by Noosa local Tracey Wyatt. The thing I liked the most was that service comes with a smile and it's all so easy for you the rider—the way it should be! You simply let Tracey know your bike preference in size, your preferred delivery details, and when you arrive your fully serviced and cleaned bike is ready and waiting, complete with lights front and rear, puncture kit, and tyres at correct pressure…it's all first class service at a reasonable price.
Perhaps the best thing about this is that you don't need to pack and unpack your bike (twice) or haul it through the airport – twice. You can also have confidence in receiving a great quality bike; mine was a brand new Trek Madone. Tracey can also put you in touch with various group rides that take place most mornings —a great way to see the seriously impressive riding courses on offer.
The Bike On experience even extends to on-road service, so if something goes wrong with your bike Tracy will jump in her van and will ensure you are back on the road in no time. On departure, you simply leave the bike at the hotel reception (I stayed at the impressive Noosa Caribbean on Noosa Drive) for Tracey to pick up. Now that's a holiday!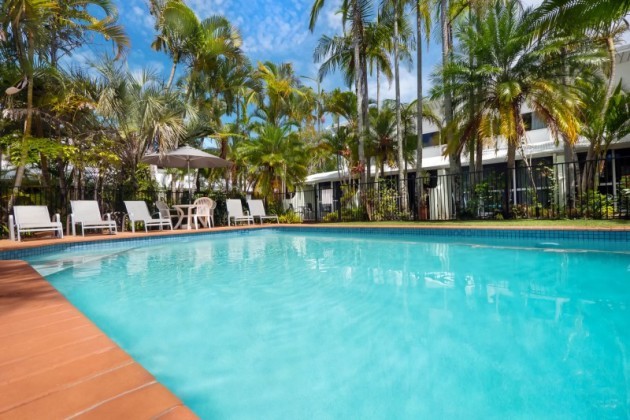 One of the highlights of my trip was dropping into the super impressive retail bike shop Johnson Bicycles. Benny Johnson, a former pro rider, has created a world class, authentic bike shop which makes you feel proud to be an Aussie. Not only are Johnson Bikes proudly designed by Ben here in Australia, they are receiving rave reviews – Bicycling Australia recently tested the Johnson Esquire SL Disc – click to read the review highlights.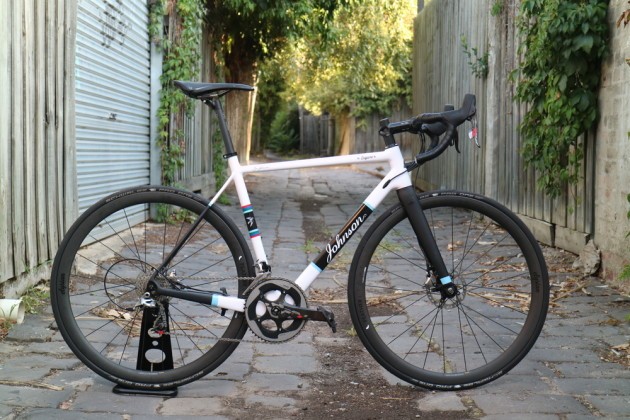 The Esquire SL generated a lot of interest from the bunch during the review, and also from our super keen readers with the bike widely regarded as one of the most appealing bikes on the market. Not only are the bikes world class, the Johnson riding kit is a very cool design that compliments the bike. I have a feeling you'll be hearing a whole more about this brand in the future, it's on the must watch list—and it's now on my must buy list!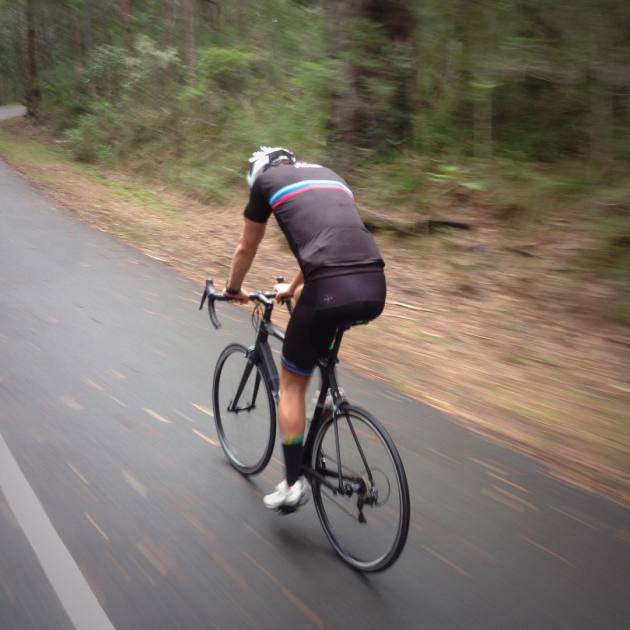 So if you're not enjoying the bout of the Southern Winter blues, or you're craving new and exciting places to ride, in warmer climes, a taste of Noosa life in all its glory may be just what you need!
Click here for further details on holidaying in Noosa.
If you like the sound of the Noosa Caribbean check their site here.
All you need to know about the suburb Johnson bikes can be found at www.johnsonbikes.com
To enquire or book a bike with Bike On you can contact them via their website.