When most of us think about Croatia, we think of Split with its magnificent coastline and hundreds of picturesque islands or of the early 1990's when 20,000 people died fighting in the Civil War. But who knew it was a rider's paradise?
The UCI class 2.HC Tour of Croatia has been run since 2015 and is gaining traction as a staple on the racing calendar. This year there were three UCI World Teams at the event, plus many Pro-Conti teams and a few local areas teams from Croatia and Slovenia plus one team all the way from Columbia – Bicicletas Strongman.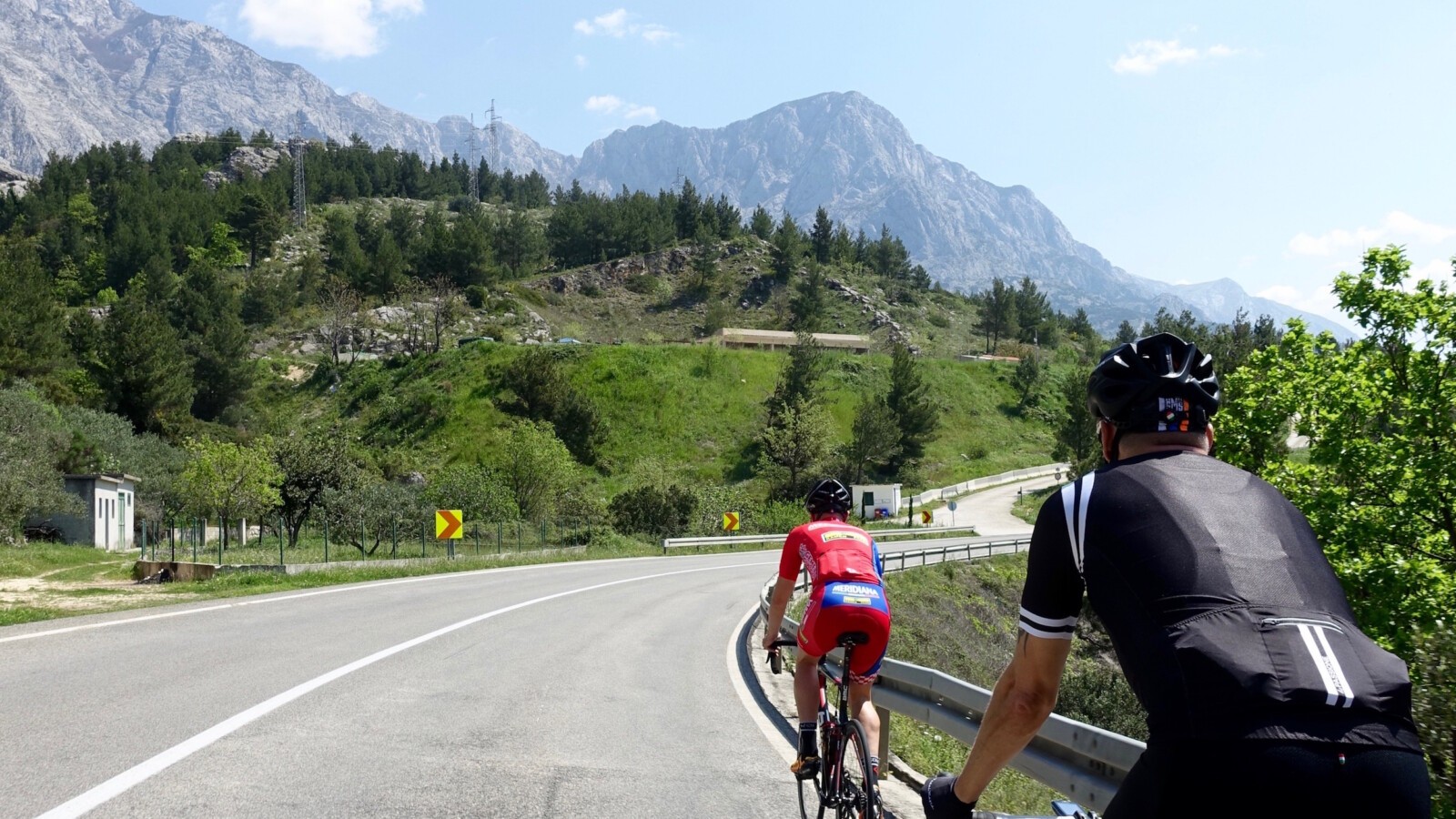 twowheeltours was invited to attend the 2018 Tour of Croatia [TOC] in a 'fan based' VIP capacity, to watch the race starts and finishes and also to ride many of the roads which the pro's would be racing.
With a local guide, Goran, I had a few days to explore Zagreb prior to the TOC starting. There are dedicated bike paths plus plenty of bike stores in and around town including the good people at Rog-Joma (P4 – Savska 8 Zagreb) who were kind enough to assist with me with the tools needed to fix my wobbly wheel courtesy of a small inflight mishap. Then our tour began with Goran and our mechanic, Dado, and we were off to chase the six stages of the Tour of Croatia.
Stage 1 : Osijek – Koprivnica 227km with 850m
Amateur Stage 1 : 100km with 210m
Osijek is 3 hours east of Zagreb. Osijek's history with the 1990's Croatian War of Independence was still evident, bullet holes could be seen in various buildings and a few houses on the outskirts of town were still in ruins. The city is flanked by Bosnia and Herzegovina, Serbia and Hungry hence why it was such a hot spot during the war.
It rained all day and once we finished in Koprivnica, about an hour before the pros, we headed up to the VIP area to watch the sprint finish and enjoy a heart warming hot chocolate.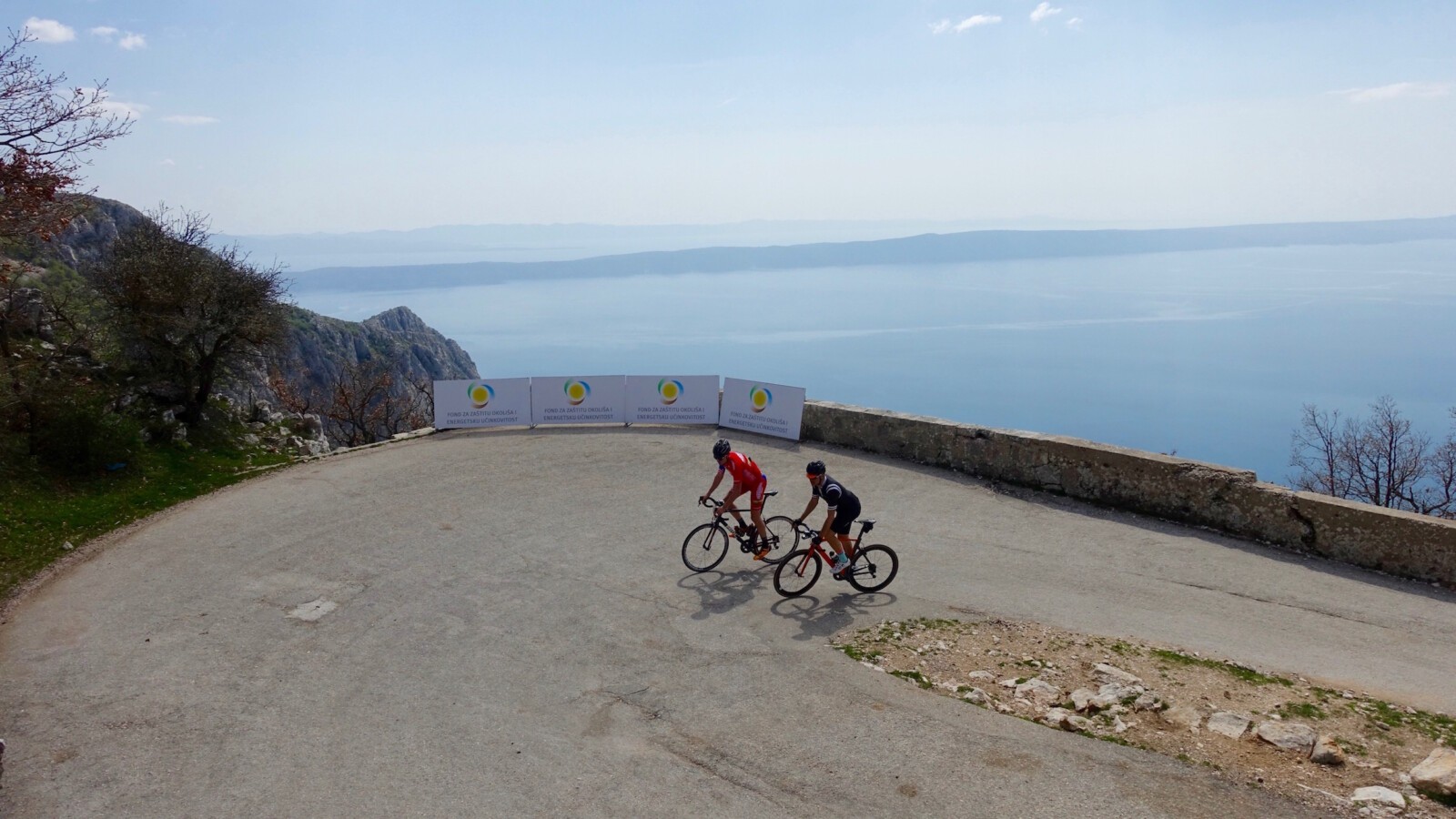 Stage 2 : Karlovac – Zadar 235km with 1,820m
Amateur Stage 2 : 50km with 380m
Each night we stayed in the same hotels as the pro teams. Watching these athletes eat the quantities they do is nothing short of impressive, and it is true, they eat pasta and rice for breakfast, lunch and dinner! Today we toured the team buses, looked in cool boxes, spun spare sets of wheels and said hello to the countless staff who are all associated with pro-teams. They all made us feel very welcome and I am sure if we asked them to do our laundry they would have shared their on-board-bus washing and drying machines with us.
Stage 2 saw us leave Karlovac (~50km's from Zagreb) and drive to the coastal tourist town of Zadar. We started in the nondescript town of GRAČAC and we were told that the main bus station has been derelict since the Civil War!
As we rolled out and headed up the first major hill, we passed the remnants of the United Nations station from the Civil War. Then we started to descend. Never have I had my front wheel slide that much because of the wind. We were experiencing the Bora – a wicked wind which comes in off the Adriatic Sea and drives the countless wind farms which are along the crest of these hills.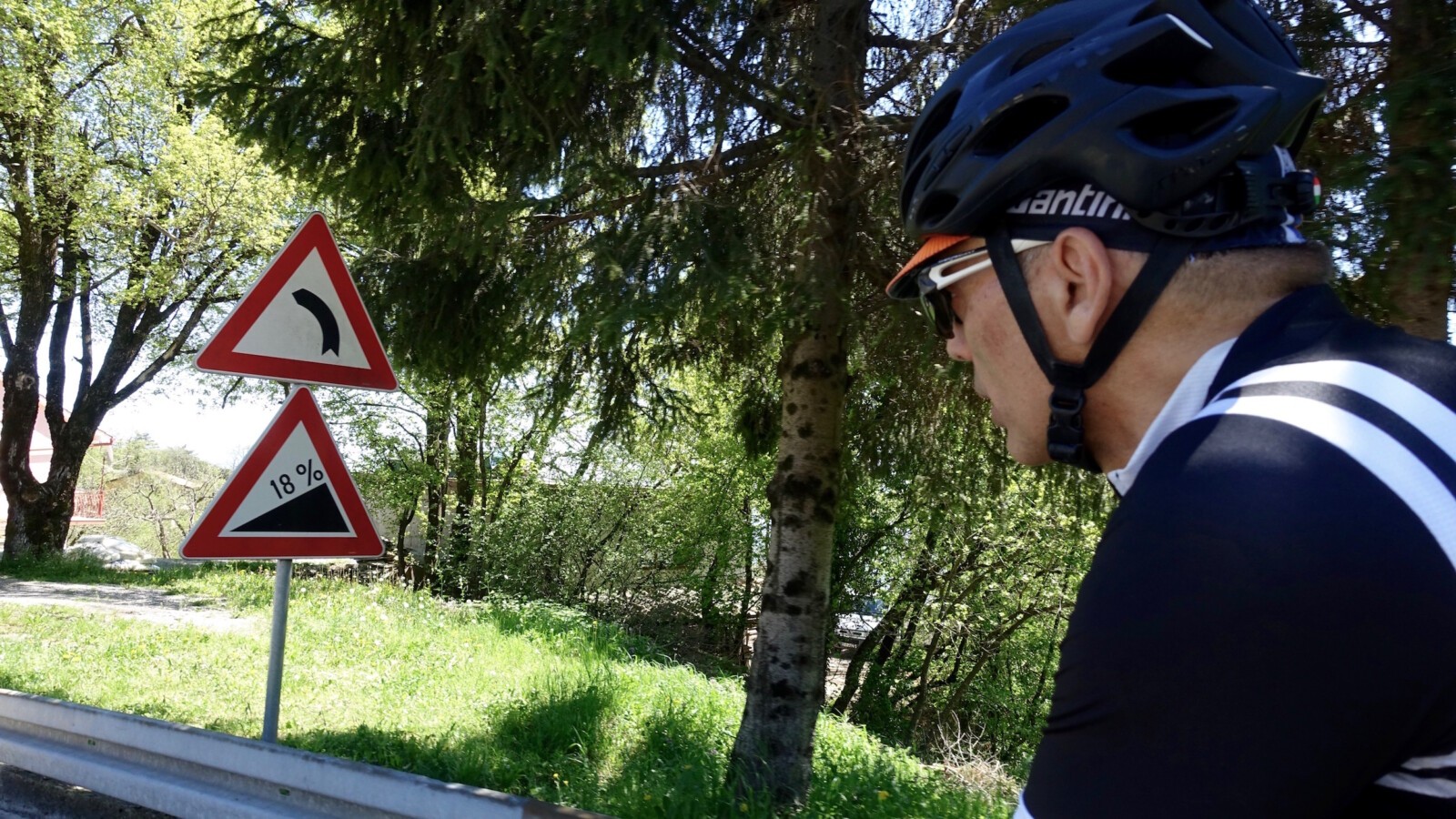 It was so dangerous that for safety sake we called it quits and jumped in the van. Further up the road was a Police roadblock. Earlier in the day a truck tipped over due to the strength of the Bora. They were stopping any vehicle which was light or large, the only ones to pass were passenger cars and they were directed to go at max 50kph. What's more, the race was going to be riding through this exact route just a few hours later! The race rode through this savage section in 'race neutral', the break-away was told to wait and then ~40km later they let the greyhounds loose.
Stage 3 : Trogir / Okrug – Makarska rivijera / PP Biokovo (Sv. Jure) 134km with 2,810m
Amateur Stage 3 : 50km with 1,885m
One of the major sponsors of the TOC, aside from Pipi (similar to Orangina) is the Croatian National Parks Board. Each day the TOC would go through at least one National Park and today we were in for a treat. Biokovo (Sv. Jure).
It is a big climb, you start at sea-level and climb up to 1,726m's in 28km! The road is narrow, twisty, offers shade in the early parts of the climb, has amazing views, gives you a reprieve in certain sections and is not too steep until the very top, the last 2km's is where it really kicks. At the top we met Phil Liggett and watched the pros struggle up.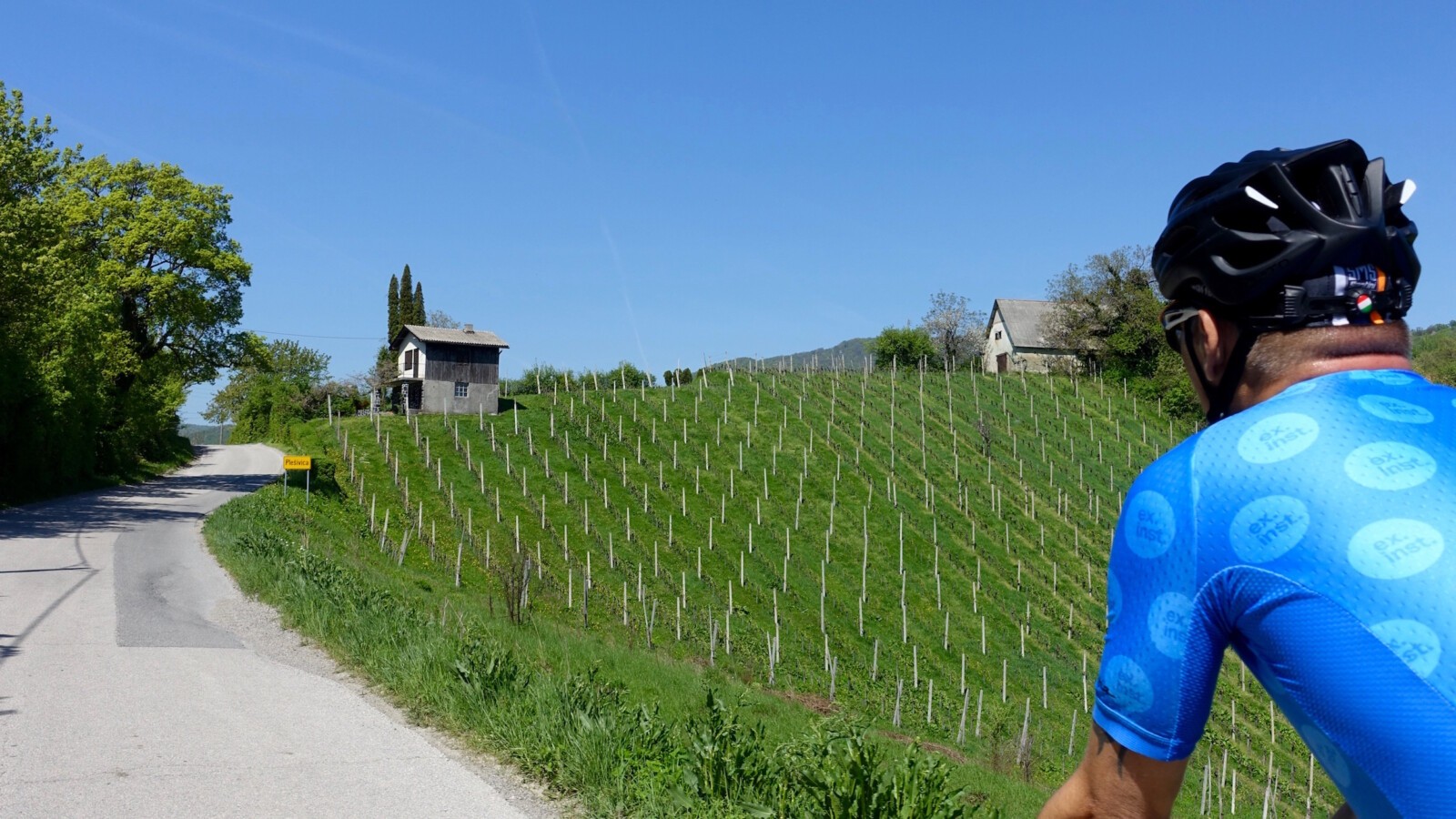 Stage 4 : Pro Starigrad (NP Paklenica) – Novi Vinodolski / Crikvenica 171km with 1,720m
Amateur Stage 4 : 95km with 961m
What a beautiful stage this was, we followed the black ribbon of a road along the coast, with perfect sunshine and temperature, we even had a tailwind at our backs. With coffee and photo stops along the way we were in cycling heaven.
Stage 5 : Rabac – Rijeka / Opatija / Poklon (PP Učka) 157km with 3,310m
Amateur Stage 5 : 105km with 2,757m
The Queen Stage – a big one for the pros and also us amateurs. The night before Stage 5 we checked into a magnificent hotel, Valamar Girandella right on the water near Rabac. We are already looking forward to checking back into this hotel in 2019.
In 2019, this Queen Stage will also be run as an amateur race – 157km with 3,310m and a finish at the top of Poklon (PP Učka).
Stage 6 : Samobor / Zagreb 152km with 390m
Amateur Stage 6 : 50m with 500m
Our last transfer and we were back close to Zagreb. We were now on more familiar terms with many of the pro riders. Sharing the elevator with them to breakfast or dinner or sitting in the lobby to ask them about their day's ride or to ask them how do they eat so much pasta and more importantly where to they hide it all – these were all perks of this VIP tour.
Today was our champagne ride into town, we were in no rush. We trundled over to the stage start in Samobor and decided to sample a few of their famous cream cakes (delicious) and a famous local liqueur called Bermet Filipec which we just had to try, twice.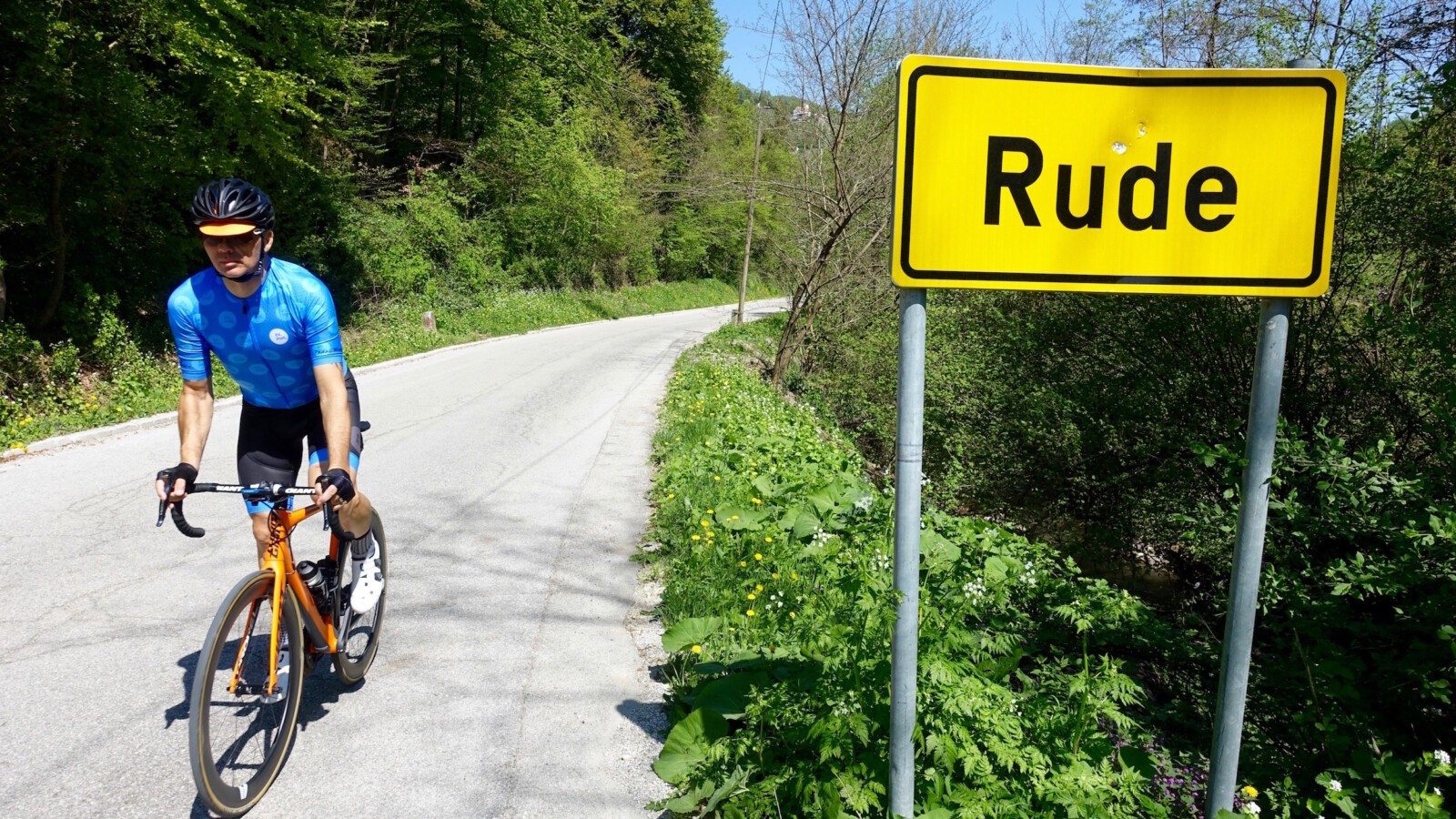 The pro riders left and we headed via a massive short cut to the stage finish, located right in the heart of Zagreb. Here the pros would do a few circuits around the centre, including a long climb over cobbles to cross the finish line. Congratulations to Kanstantsin Siutsou from Bahrain-Merida Pro Cycling Team for taking the over-all win.
They say that Croatia is shaped like a banana and we saw most of it in a relatively short period of time. From the grey north east to the windy and then sunny, cloudless coast we had a fantastic adventure. To ride new roads is something that we should all cherish, we certainly did this in Croatia. Next year we will offer a more refined tour in combination with the TOC.
We will ride more and transfer less. We will still stay in many of the same hotels which the pros will stay and have the VIP experience stage finishes. Riders will also have the chance to participate in the cyclo-sportif of Stage 5 and have our on course support to ease the burden of such a big day.
We will miss you Croatia, your friendly people, quiet roads, good coffee and of course your Pipi. See you when we return for our TOC 2019 tour from 21 to 30 April.