Western Australia's Cameron Meyer is one of the classiest and best organised riders in the pro peloton. With a long string of world track titles to his credit he turned pro with the Garmin team in 2009, and is currently riding high with Orica Green Edge, soon to move to Team Dimension Data (DiDa).
Known as a superlative time trialist and solid all-rounder Meyer is a product of the highly systemised AIS track program, and has adapted many of the race preparation methods he now uses as a seasoned pro from those learned in his early days on the boards.
Here he chats about how he prepares his mind and body for those extra special race days.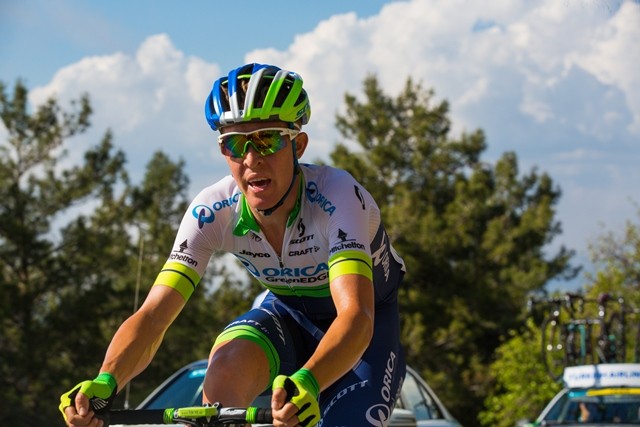 Winding down
Further out from a targeted race I've usually done a lot of conditioning work, including a lot of long kilometres on top of specific intensity training.
The taper; different riders do things differently. Some need more wind down time, some less. The efforts that I do in the taper phase tend to be shorter but sharper. Hitting the power wattages and outputs that are done in a race is the aim, rather than the more controlled training that's been done earlier.
The volume of training depends on what you are used to; some riders maybe do 25 hours a week at four weeks out and then come down to 20 hours, and maybe 15 hours during the week before the race. Basically whatever you're doing at the height of your build up should be brought down in substantial volume terms in the final phase, but some increased race simulations need to be done too.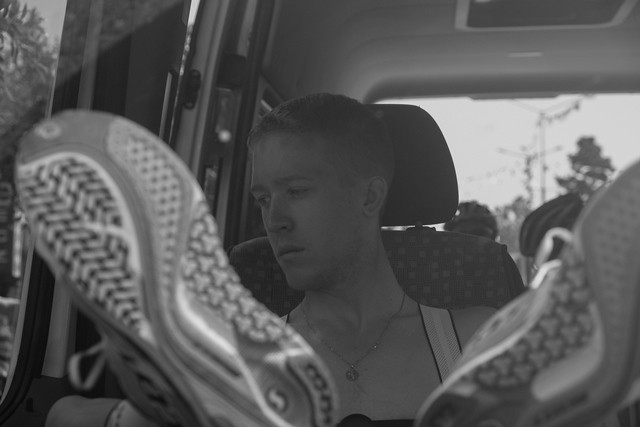 Feel the moves
Obviously you've got to always base your training, your taper, and your recovery around feel – to an extent. There's a lot of trial and error involved here. Getting it right is something that you learn by experience, knowing what works for you individually, which is hard to gauge in your early years of racing.
There are also obstacles like sickness and injury to account for, which can throw plans out. Older riders tend to know how their body reacts better than younger riders, so you always have to listen and learn from your own body and experience rather than sticking rigidly to a pre-determined plan and schedule.
Getting it right 
on the day
In the final week leading up to a one-day race I add in a couple of motor paced sessions. I find it crucial to feel the speed in my legs, as most single day races are all out and very fast, and there is no build up like in a stage race.
On the third or fourth day out from the race, that is my last big ride. I'll use the motorbike a lot during that ride, usually for a couple of hours at the end of the session.
This will usually be a 5-6 hour endurance ride, similar to what the race will be. The motorbike forces the intensity and simulates the race conditions.
In the last 3 days or so I ease right off and allow my body and my glycogen and energy levels to build back up again, so that I'm ready to go and race again.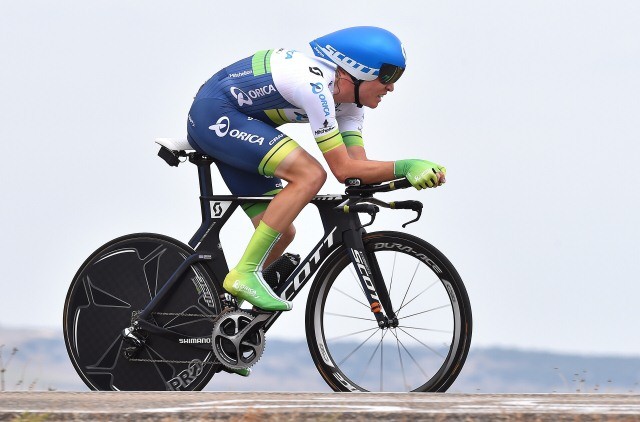 Stepping up and changing approaches
The way pro races are, means that you always have to be quite fresh going into them. If you're tired at the start you'll really suffer. Most of our races are about a week long or are a grand tour. The intensity is really high all week, being fresh is vital.
When I was younger (and amateur) I could get away with things a bit more; races were shorter and less intense and you could afford to mess up a little bit and get your build up wrong. But at this level it's vital to get it right, and that you go into a race as healthy fresh as possible; you need all of your reserves.
Eat, sleep and be merry
Diet is crucial in maintaining energy levels and good health. When you start to have taper days, where you maybe only ride 1-2 hours a day, the better quality food you have, the more massages you have and the better you treat your body the better you will be all-round – it's very important.
You can do all of the work in the 4 weeks before, but if in those final 5 days you eat really badly, didn't get a massage, didn't stretch and rest, then you're not going to feel good anyway, and all of that work would have been 
for nothing.
Food for thought
Different riders have different approaches, and there are always new theories and methods on diet. I'm still a rider that believes that carbohydrates are your energy reserves for racing.
You have to be sure to have enough carbo's in reserve; but there is a fine line between over doing things and having enough. Eat too much and you'll be going into a race a bit heavier. I think it's vital that you take note of how cleanly you eat too. You can eat a lot of the good foods, but keep the bad foods down.
I'm not a fussy person who needs to look at the back of the packet and count what's there. As long as the food intake is as healthy as it can be in the given circumstances that's okay.
On many races the food is out of our control, so I just look for what looks like it would give the best energy return and what is the cleanest and most natural food on offer.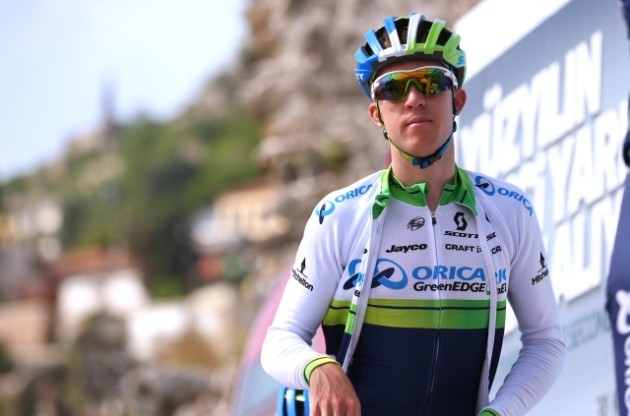 Mind games
Going into a (targeted) single day race, I'm a person who really likes to visualise things. I play the route and the race out in my mind over and again, looking at things and assessing the different scenarios that may happen 
on the road.
This also happens with a time trial. I visualise things in a positive way; look at how I'm going to ride, what gears I will use on different sections and so on. I always analyse the race a lot.
The more the race means to me, and the more I want to get a result the more nervous I get. The Australian Championships earlier this year; ohh, the amount of times I've been close to winning that. It's an important race for all of the Australians, to win that gold and green jersey to take to Europe is a big thing.
A race like that can get me really nervous; I say to myself that I'm a professional, and have been doing it for 7/8 years now, how is it possible to get so nervous? But, I think it's also a good thing; it shows how much it means to you, so you need to see the positive side of being nervous.
The longest day
On the day before a race I do some "activation efforts". For a road race this will be about a 1.5 hour ride with maybe 2×5 minute progressive efforts. This means that you work through the system, through your gears, your power. Just to open up your system. Before a time trial I do more or less the same, but on a TT bike.
Morning glory
In the morning of a race the standard mark for a cyclist to eat is 3 hours before the start, for me anywhere between 2.5-3 hours works best. I'd rather eat a little bit closer to the race than most others.
I make sure that everything is packed and ready to go. I do a little bit of stretching, but not much – the night before a race I do a lot of stretching after my massage.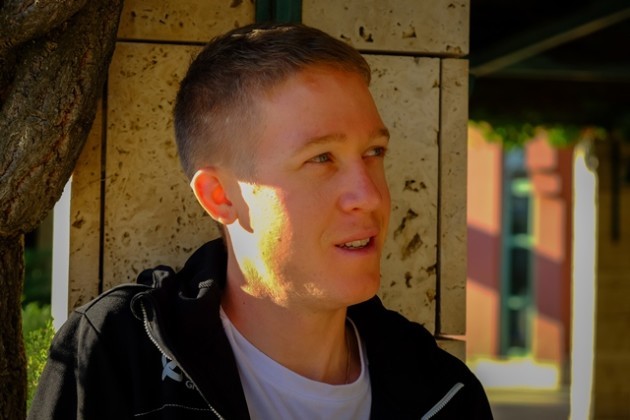 Warming up
If I need to do a warm up and make sure that my bike's ok I do that. If it's a time trial then the warm up is crucial. There's usually a pre-start, which depends on whether I'm off in the morning or afternoon. This can be done either on the rollers or the road. It can be 30-45 minutes of riding, making sure that you go through all of your preparation systems and get your heart rate up.
Then there is the actual warm up, which happens about an hour before and goes through until 15 minutes to go, when you need to change and get to the line.
When it's all 
on the line
During the final few minutes before a race I eat something small. For a TT maybe a caffeine gel, and for a road race it depends on how hard I think the start could be. If it's a race where there could be attacking from the gun then you may not get the chance to eat for the first hour or so, in which case I would nibble away in those final minutes before the off. If it were likely to be a slow roll out then I'd probably wait and eat about 30 minutes in.
Before a road race the final half an hour or so is full of thoughts about what is going to happen in that first hour of racing, and about team plans and tactics, and how that will work with other teams' plans.
The race book usually comes out; I look at it and try to remember things, and then ten minutes later it will probably come out again.
Looking ahead
If it's a stage race and I have a stage or an overall target in mind thenI act accordingly in the days before.
You'll start doing little things that save energy so that you have reserves for your targeted day. There are a lot of team tactics to be factored in, which may throw things out of sync; but if your team needs you to ride then you have to do it.
A couple of days out from their targeted stages you'll see riders taking it easier. That could be sitting up before the finish, easing off on climbs, drinking a little bit more at the end of a stage so that they are already fuelling up for the days ahead, there are lots of small things that you learn to do to recover and prepare when you race every day.
If you're looking to target certain things in the days ahead you must also get into your recovery zone as soon as possible after a stage.
Tip-top & Meyer fashion
Being organised is really key. If you have a big event a week or so away then that whole week needs to be well planned.
You should not be thinking about organising a massage or other things a couple of days out; they start to mount up and cause stress, and stress does not help your preparation.
Make sure that you have all of your gels, bars, clothes, everything prepped and ready well before. If you're rushing around the day before trying to do 20 different things you're just raising stress levels and using energy.
Aim to have everything ready ahead of time so that all you need to think about is the race.