"Train smart, not hard." That's the sage advice of Claud Altin, founder of the hugely popular Mega Spin classes at Adelaide's premier cycling outlet Mega Bike.
"Ride to the numbers, not to fatigue – our programs are about training wisely," super fit 63yo Altin said, as we discussed training and preparation for South Australia's Clare Classic on April 8.
"Years ago I noticed that some people were putting a huge amount of time and effort into their training, but, frustratingly, not getting the desired results," he continued. "There can be a lot of wasted training out there – some people think they are needing to do 500km a week but all they end up with is extreme tiredness and fatigue."
Analytics-Based System
With a long history in coaching, 15 years ago Altin started teaching his numbers-based cycling training method at Mega Spin.
"By testing each and every rider then creating individual numbers for them, people don't train to how they feel on the day but to the numbers we have pulled from them," he said. "And those numbers don't lie – they're deadly accurate," he added.
"People develop a natural rhythm of how they ride particular terrain. A lot of it is training the mind. Riders will find they have clear thoughts when going a slow to medium speed but things turn chaotic when the pace or pressure is on. I can help change that so they have a clear mind when needed most, when going flat out."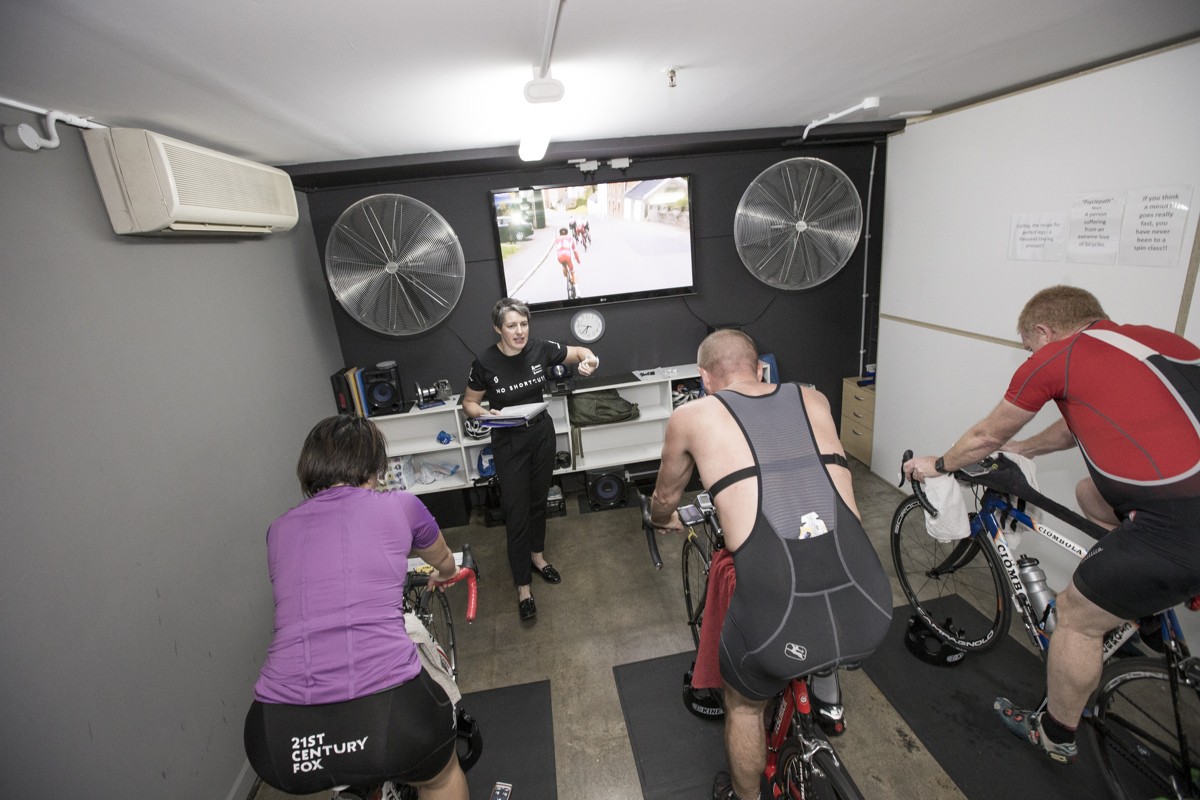 Often with 15 people per class, up to 80 people a week are benefiting from Mega Spin.
"Right now we have people doing the spin class in preparation for the Clare Classic," he said. "And others who are working their way to their dream cycling holiday with us. We can get people from virtual beginners, making their way to intermediate then on to advanced … Some then come to Europe with me and put it all into practice conquering the world's most famous climbs."
"We've had some wonderful success stories," he continued. "Last year the whole of our travel group did Mortirolo in Italy, a13km climb at 16 to 22% … that's a serious hill. But that's the sort of ability we get out of our people."
With many scared off by just the mention of the word 'spin', Altin said there's absolutely nothing to be afraid of.
"Not at all," he said. "We cater for absolute beginners to professional riders. There's nothing at all to worry about. Riders enjoy it and they feel a major change – because of the mental way they go about their riding – in the first two weeks."
Ask An Expert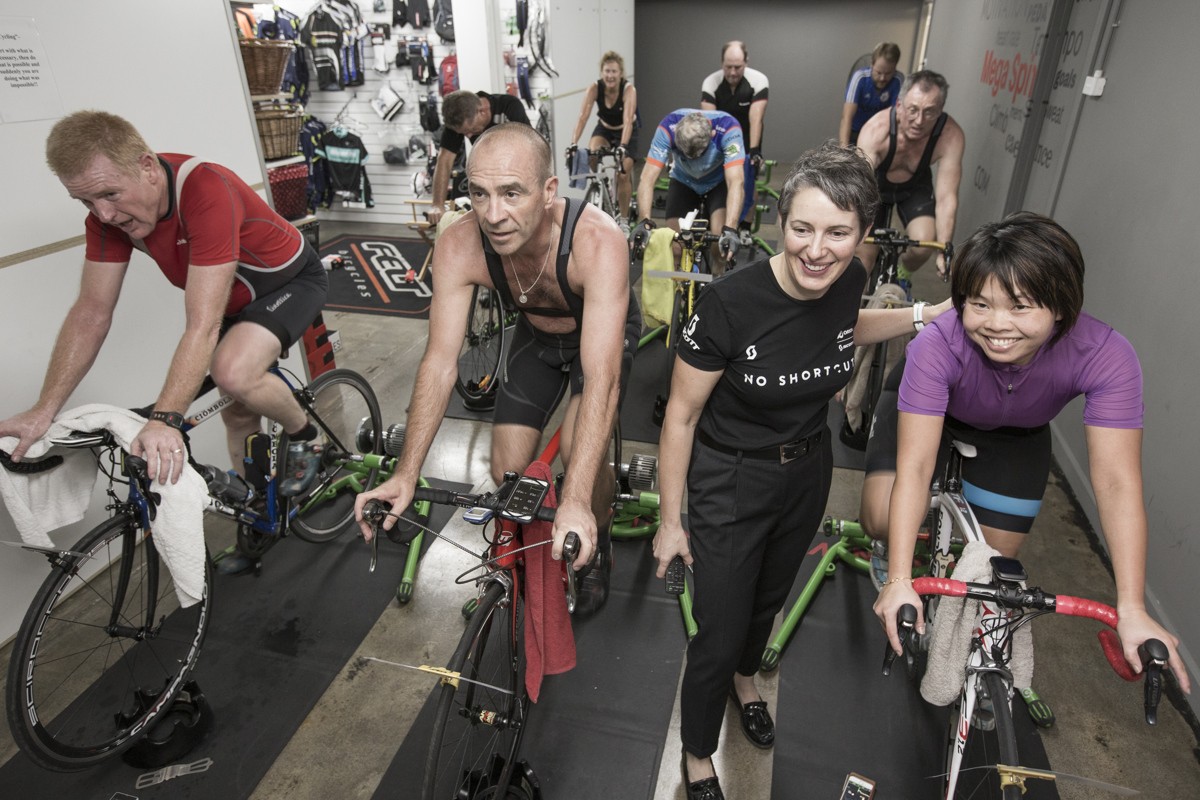 We asked Claud Altin his tips for riders wanting to be best-prepared for South Australia's Clare Classic.
"For riders looking at their own training for the Clare Classic, my recommendation is for them to find a local 2km hill and do ten repeats twice a week," he said.
"In addition to this I'd recommend a weekly base of something in the vicinity of 100km with friends or a group," he added.
Spinning To Win
"Mega Spin also offers online coaching which could be good for those who can't get to our classes but want to take advantage of our training plans in the lead up to the Clare Classic."
"These riders simply fill out a detailed questionnaire and we put together a tailored programme to prepare for the event – this is not just tailored to the individual, but the actual event they're intending to do."
Mega Spin classes are conducted on Tuesday, Wednesday and Thursday mornings and evenings, from 7am – 8am and 6:30pm – 7:30pm. On-the-road sessions include an uphill Monday afternoon sunset ride – from 6:30pm til 8:30pm – and each Saturday morning there's a flat ride from 7:30am til 9:30 am.
For further details on Mega Spin classes, their online Clare Classic training program or other services either pop into the Mega Bike store at 187 Rundle Street, Adelaide, phone them on 8223 3315 or visit
www.megabike.com.au